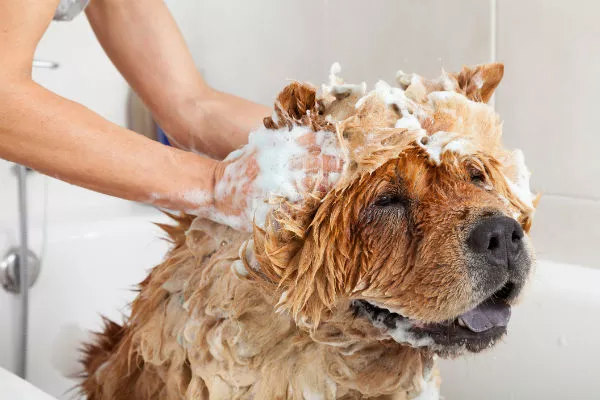 Every second Canadian household owns a dog. Every dog lover has immense love and affection towards their dogs which is the biggest joy in their life. But dog cleanliness can be quite challenging for dog owners. A regular dog wash prevents your dog from parasites and leads to healthier skin of your dog. Almost every dog owner's dream is to have a station where their dogs can be treated nicely. The best way to take care of your friend is self-service dog wash. The self-service dog wash is growing more popular where you can pamper your dog and save your cost too. Regular pet grooming can be costly, and at home, it's more of a mess. A dog wash is a super easy process if carried out efficiently and safely.
After giving a good dog wash at home, your dog might look super clean, but what about that fur and dirt that spreads in the bathroom, and you spend almost an hour removing dirt and drying out your bathroom. You will have to spare some time to build a great bond to have fun with your best friend.
Give your dog the best bath and grooming by visiting Splash Zone Car Wash, a self-service dog wash station in the Surrey area that understands your every need.
Splash Zone Car Wash provides you dog wash services at an affordable price. The dog owner can pamper the dog and can leave all the mess at Splash Zone Car Wash which is a big problem at your house. It would be super easy to clean your dog at our dog wash station, where you do not have to run around for your dog and chase him as you do at your home. All you have to do is to bring your dog. Besides that, it reduces the falling of the dog's hair and makes your dog look fresh and tidy.
After every dog wash, the bays are cleaned thoroughly; you wash we clean. Your work becomes much easier when you use our bays' facility to give a good bath to your dog where he doesn't have to wrestle in the home tub and have proper space. Splash Zone Car Wash provides the best dog bath and grooming services in the Surrey area.
If you are unsure about medicated shampoo, its application and how many times you should apply it to your dog for that glossy look, our team always happily advises you and stands by you whenever you need us. If you haven't taken your dog for grooming sessions, then there is a probability of your dog suffering from anxiety; letting them expose in a safe environment at our bays and in your presence could prove to be very beneficial.
We guide you wholly at every step of a good dog wash, including shampooing, conditioning, rinsing off and drying your pet. Splash Zone's efficient self-service dog wash can provide the best bathing experience to your companion.
Splash Zone Car Wash is one of the leading dog wash stations in the Surrey area. The motive of the Splash Zone Car Wash is that your pet should be healthy. We do everything that could provide the best pampering to your best friend. We are the foremost priority of our customers as dog wash at Splash Zone Car Wash is convenient, and they can wash and dry out their dogs in a lesser time. We provide you with all the tools and products that would give your dog a good wash, and he would smell great too. We take pride in offering high-quality pet products whose benefits you can observe only after one wash.
Our place is perfect for dog lovers, and besides providing you with the best, we operate twenty-four hours and seven days a week. We offer you dog wash service anytime so that whenever you are free, whether at midnight, you can take a bit of your time for your furry friend. Yes, we do love dogs a lot, and we know you love them too; that's why we have built our self-service dog wash in such a way that it brings out to be a safe, easy and friendly service. Give your dog a professional and elevated experience with our quality products. Bring your dog and give him a good scrub and save your money by reducing the expenses.